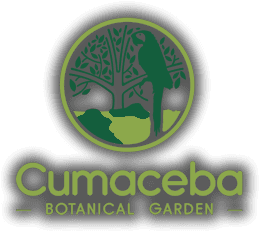 It is located 80 kilometers from the city of Iquitos, sailing down the Amazon River. Near the mouth of the Napo River, whose source is in the Ecuadorian part.
The botanical environment is impressive since it has many plants with medicinal power that the riverside residents continue to use, such as cat's claw, clove huasca, uvos, garlic sacha, Sangre de Grado, capirona, guava, chiriczanango and the ancestral Ayahuasca.
It is located on the banks of a ravine or tributary of the Amazon River in whose waters during the growing season from December to July interesting canoe excursions are made, observing birds, flora and doing the fun fishing for catfish, sardines and voracious piranhas.
The area of ​​flora and fauna under the control and protection of this Ecolodge is approximately 55 hectares, being a nature reserve since the year 2,000.
Our BILINGUAL GUIDES and STAFF are born from the Amazon Rivera, with this we guarantee a quality service since they are well versed in the secrets and mysteries of the jungle. In the surroundings of a night campfire they will transmit to you stories and myths of the Amazon jungle.
It has a large round cabin of 15 meters in diameter in the "MALOCA YAGUA" style, specially designated for the Ayahuasca ritual ceremony, so this Ecolodge can be rented to groups and/or travel agents, etc., who have as their objective perform these ceremonies privately for the required time. We have all the necessary clothing.
All rooms have private bathrooms.
Electric light from 6:00 p.m. to 10:00 p.m., after that time the lighting is through solar energy.
En CUMACEBA Botanical Lodge,
We have the following services:
1
Reception
room

1
Dining
Buffet

1
Bar
drinks

1
Hammocks
relax
1
Games
room

1
Fan

1
Pool to children and adults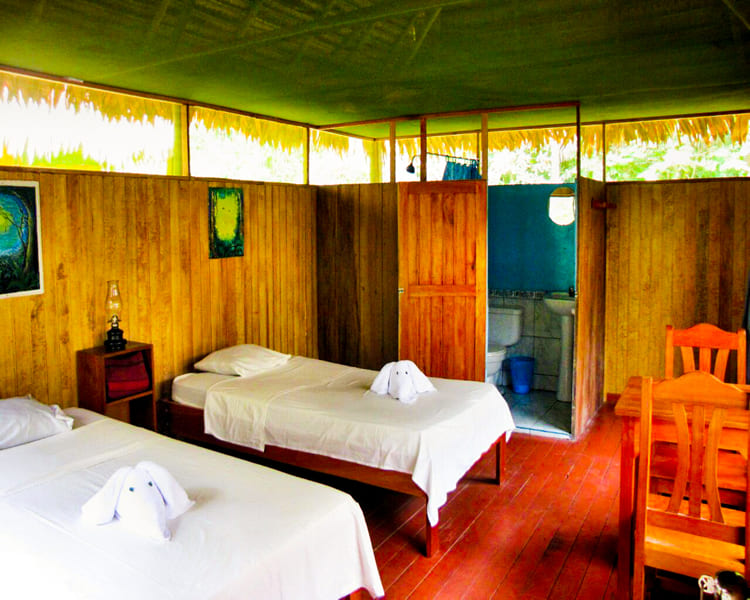 More than 15 cabins protected against insects or mosquitoes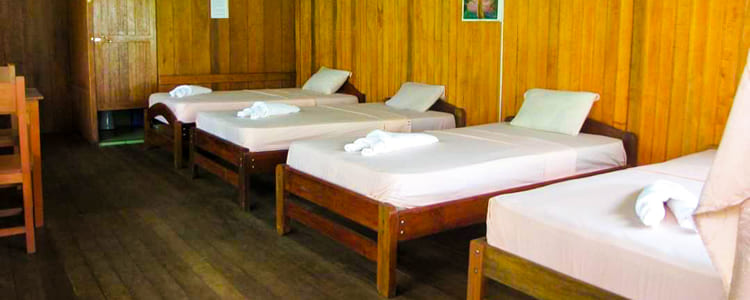 Double, Triple, Matrimonial and Quadruple Cabins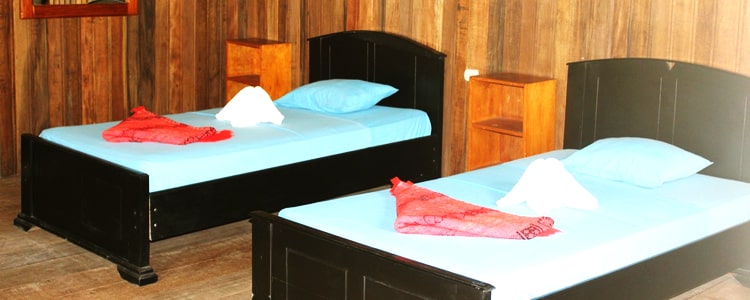 Locate us
Discover Our Experiences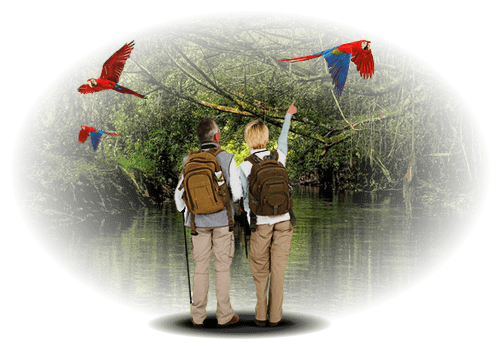 PACKAGES JUNGLE
PACKAGES CITY AND JUNGLE
En CUMACEBA Botanical Lodge,
you can enjoy nature in its magnitude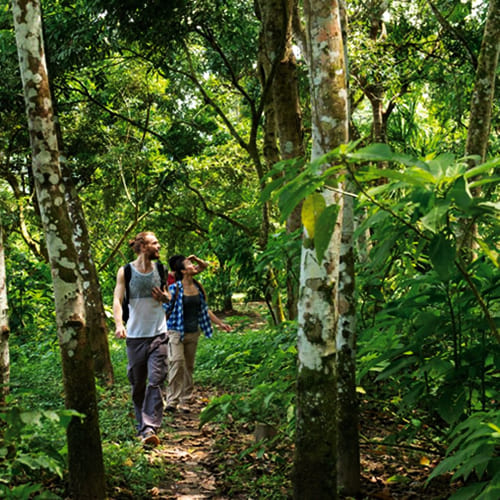 Walks through the Amazon jungle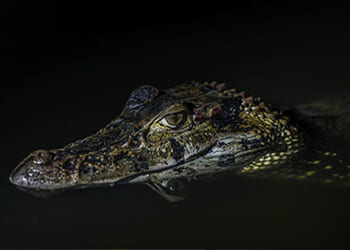 Observe alligators in their habitat

Observation of Amazon Flora and Fauna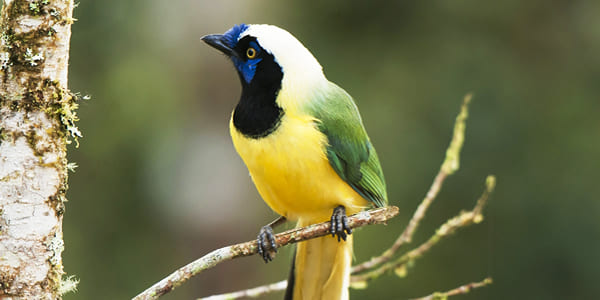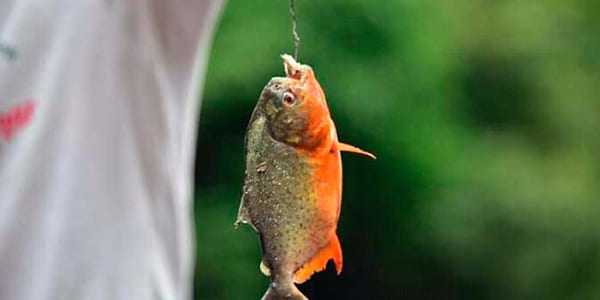 Recreational piranha fishing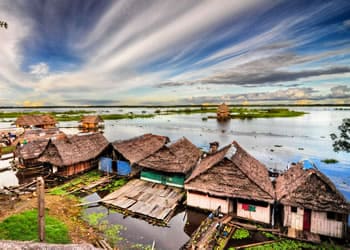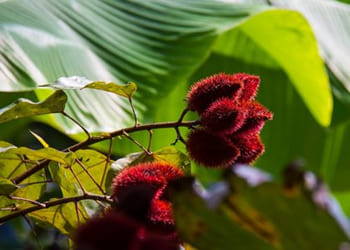 Walks along the trail of medicinal plants

Search for gray and pink dolphins
Casa Maloca for ceremonies of the Ayahuasca Ritual