Delfín 2D/1N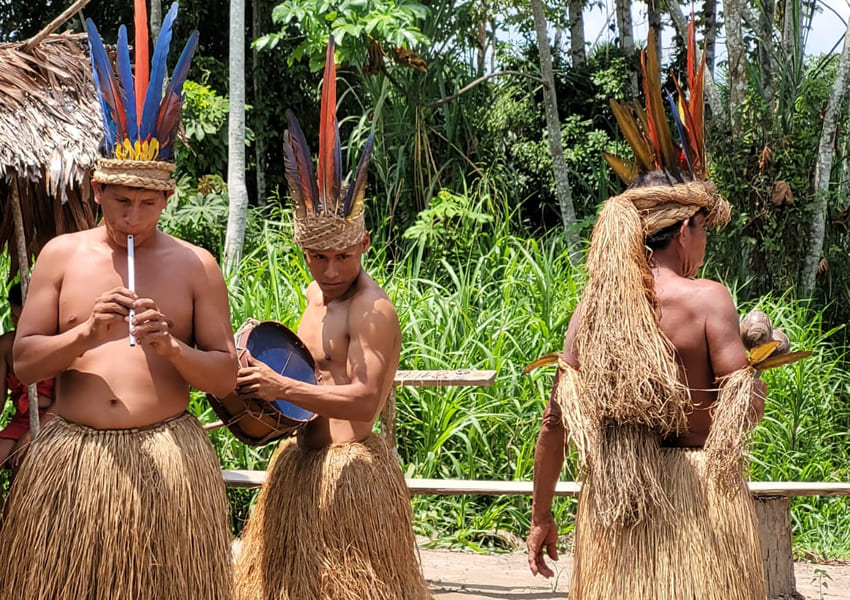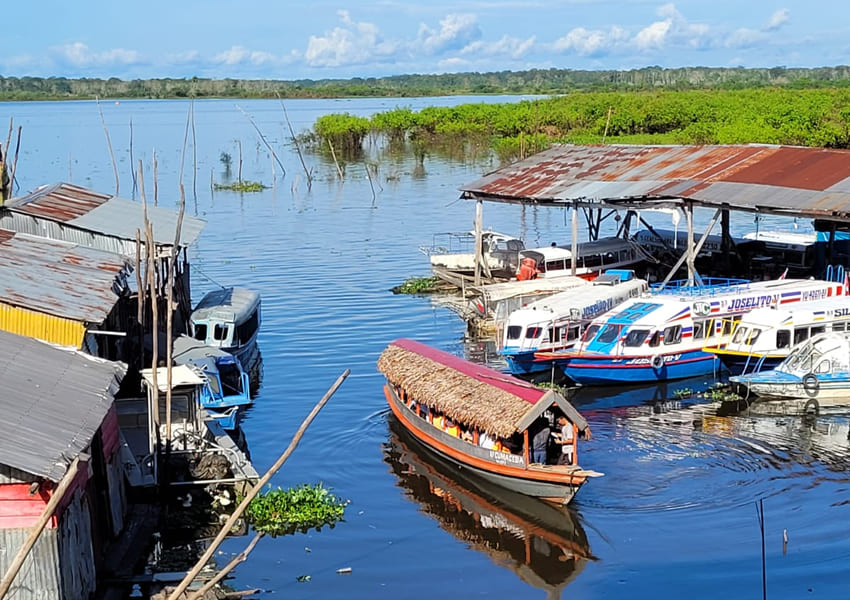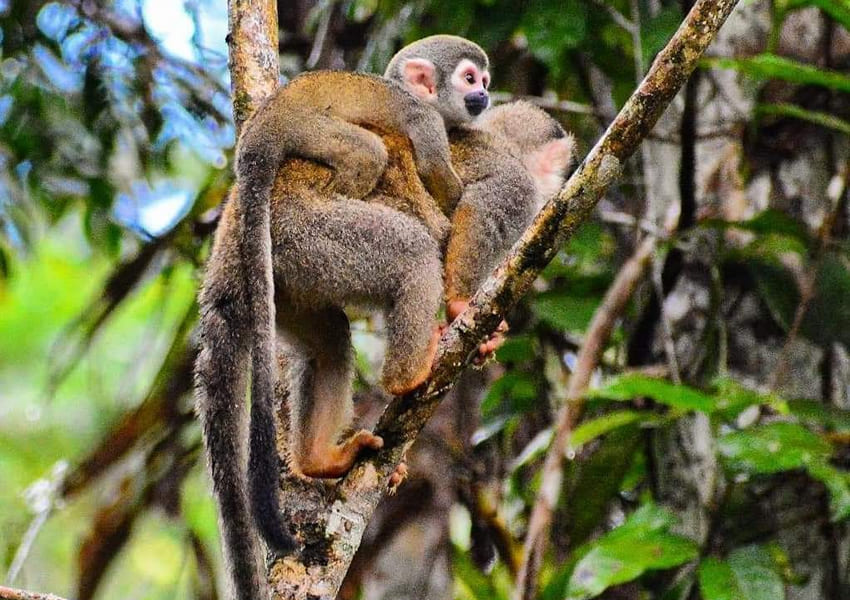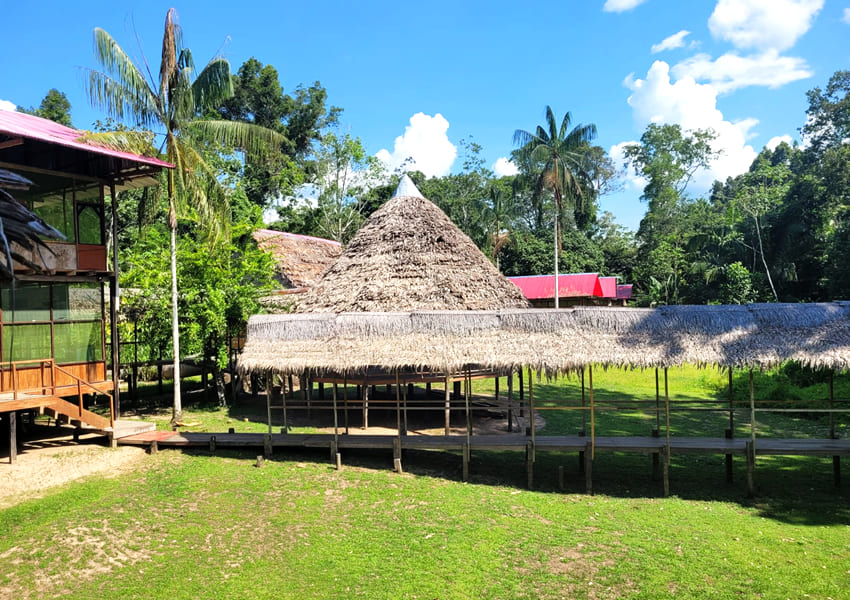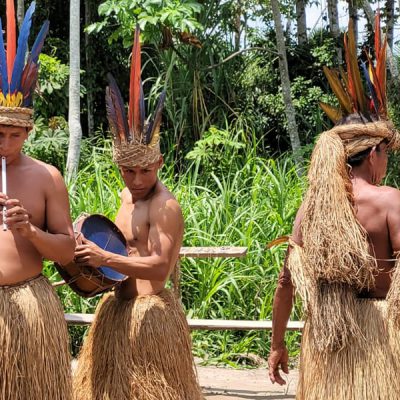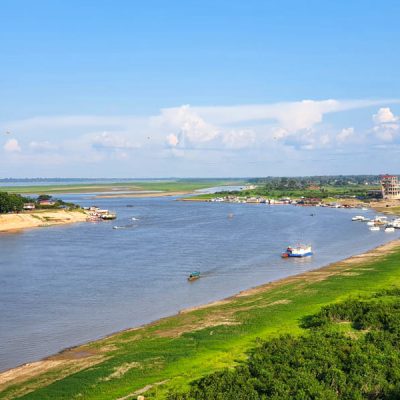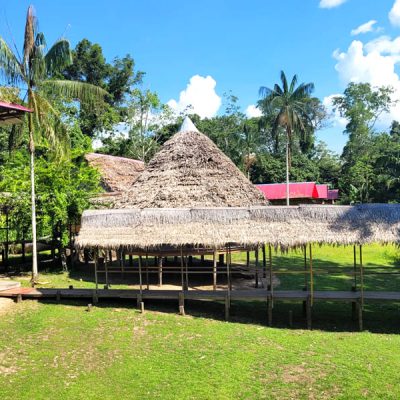 Sale!
Tour Plan
DAY 1: Iquitos – Cumaceba Amazon Lodge
Reception at the airport in the city of Iquitos. Pedestrian City Tour. Depending on the time of arrival. Transfer to our private jetty to board our speedboat. Visit to the floating houses from November to July. Navigation through the Amazon River, observing its different villages. Typical drink upon arrival at Cumaceba Amazon Lodge. Allocation of private cabins and tour of the facilities. Walk through primary jungle knowing flora and fauna. Typical self-service lunch. In the afternoon tour the Amazon River to look for gray and pink river dolphins. Visit to a riverside family where they preserve some species of animals such as anacondas, sloth bears, turtles, among others. Typical aphrodisiac drinks with medicinal power. Sunset over the Amazon. Night walk- insects, frogs, tarantulas etc. Dinner. Tales and myths of the jungle. Night in Cumaceba Amazon Lodge.
DIA 2: Cumaceba Amazon Lodge – Iquitos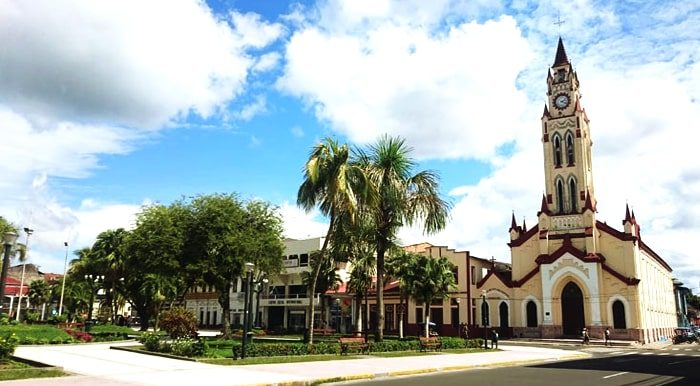 Excursión matutina y observación de aves en su hábitat, conociendo el legendario Shansho- Hoatzin. Desayuno. Visita al grupo nativo Yagua conociendo su vestimenta típica, dialecto, modo de vida. Demostración con la Cerbatana o pucuna la manera de cazar aves y monos pequeños. Participación de los Turistas.  Retorno al Lodge y Almuerzo típico autoservicio. Guía permanente.  3.00 PM retorno a la ciudad de Iquitos, traslado al hotel o al aeropuerto.
Prices
Precio por persona en US$ Dólar
| HAB. SIMPLE | HAB. DOBLE | HAB. TRIPLE | NIÑO |
| --- | --- | --- | --- |
| 267 | 205 | 200 | 123 |
Precio por persona en Soles
| HAB. SIMPLE | HAB. DOBLE | HAB. TRIPLE | NIÑO |
| --- | --- | --- | --- |
| 1121 | 861 | 840 | 516 |
Horario de Salida todos los dias:
Ciudad – Cumaceba Lodge: 09:00 hrs
Cumaceba Lodge – ciudad: Después de almuerzo
Tarifa CHD (3-11 años 11 meses) el 60% de la tarifa del adulto con derecho a cama y alimentación.
2D/1N
From:
Price: $ 205 per person, it is based on Double Room