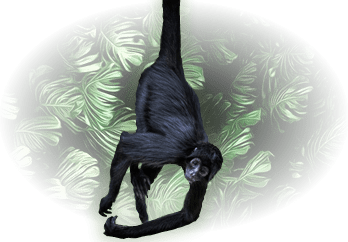 Recommendations to live
the Cumaceba experience

Wear light, light-colored clothing, a windbreaker jacket, a hat, sunglasses, a water bottle, mountain shoes, a flashlight, repellent, sunscreen, antihistamine and anti-inflammatory pills for the effects of mosquito bites, and for your stay in the city, wear clothing according to your needs. taste. The use of boots and plastic poncho for the rains is necessary during your stay in the jungle. Check cost at the Lodge itself.

Indicate to your travel agent any restriction on your diet and/or any health ailment, to prevent and avoid complications on excursions through the jungle.

Children travel with parents, it is recommended from 3 years onwards.
VACCINES, it is not mandatory, all our excursions take place in NON-ENDEMIC areas free of epidemics such as malaria, dengue and yellow fever. At the passenger's request, they can be vaccinated 10 days before their trip to the jungle. Check with your Physician.
Luggage in custody, leave them in our office for the days that they will be in the jungle, in the same way it is recommended not to carry more than S /. 180 or 200 soles for consumption expenses in the bar and purchase of handicrafts. If you have valuables, declare them to the staff in charge. NO COST ANY.
The company is not responsible for the loss of objects and accessories that are under its responsibility and that have not been declared or placed in custody, it is recommended to carry all these personal objects, as well as documents and money, in a personal bag (kangaroo, backpack). If there is an incident, immediately notify the Lodge administrator, in the second instance at the Cumaceba Iquitos offices for the immediate solution, otherwise there will be no claim after the service is completed.

Cumaceba Lodge, provides electricity from 6:00 p.m. to 10:00 p.m. to supply electrical charge to the batteries of electronic equipment, such as cameras, cell phones, video recorders, etc.

Carry your service voucher WITH CODE which contains the contracted services and that will be provided from your arrival in the city of Iquitos.
FOR THE EXCURSIONS: Keep in mind and respect the indications of the Guide for the fulfillment of the program. The order of the excursions may vary due to weather conditions. Average temperature in IQUITOS 28° – 35°.

Totally FORBIDDEN, carry firearms, knives and other types that put your stay and other passengers at risk.

For people with a good heart and a charitable soul who want to share with the children and adults of the native communities, they can bring summer clothes, toys or food to donate. This is not required.

HOTELS IN IQUITOS, if they take it directly to coordinate well their respective transfers and contracted services, it is not Cumaceba's responsibility, the non-compliance of any hotel service. It is recommended to take all the services with us city and jungle to have greater control of the service.
HÔTELS À IQUITOS, s'ils le prennent directly pour bien coordonner leurs respective transferts et les services contractuels, ce n'est pas la responsabilité de Cumaceba, la non-conformité de tout service hôtelier. It is recommended that we import all our services from the city and the jungle for a better control of the service.

SCHEDULE: City – Jungle every day at 09:00 hrs. Return Jungle – City after lunch, arriving in Iquitos at 3:45 p.m. Approx.